IIT and Mazzoni LB Group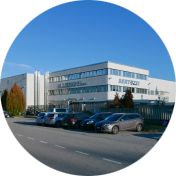 Founded in 1976, IIT is a leading Italian manufacturer of plants and equipment for the detergent, cosmetic, leather, textile and chemical industries. As from February 2016 IIT has become part of Mazzoni LB Group, leading supplier of plants for the soap, detergent and food industries. Mazzoni LB corporate video
Leading technology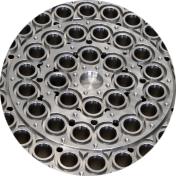 IIT supplies a wide range of process plants and equipment to the surfactant industry:
Continuous film sulfonation plants
Multi-purpose plants to produce additives for detergents, softeners and emulsifiers
Proprietary falling film sulfonation reactors
Innovative DEDIOX process for dioxane removal from SLES
ESP Electrostatic Precipitators
High efficiency Sulfur Burners and Steam Boilers
Worldwide supply & services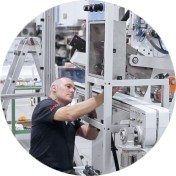 A huge and experienced engineering department with more than 50 dedicated specialists offers tailor made solutions & plant revamping, continuous and efficient after sales services, on-line troubleshooting and spare parts supply. Pre/after sales services
Update
Acquisition by Mazzoni LB
We are very pleased to announce that, as from February 2016, IIT has been acquired by Mazzoni LB Group. With an aggregate turnover of 150 M Euro and 200 employees Mazzoni LB Group provides leading technologies in soap, oleochemicals, detergent and food industry through its associated companies Bertuzzi Food Processing, Axor Ocrim and Temix Oleo.